The Chess Academy, which is part of ActiveKids in Hong Kong, boasts two grandmasters in Colombian Andres Gallego and Spaniard Manuel Gomez Hong Kong youngsters are as good as their peers elsewhere and the city can produce a grandmaster 'in 10 to 15 years'
Published: 8:50am, 5 Jan, 2021
https://www.scmp.com/sport/hong-kong/article/3116430/queens-gambit-netflix-miniseries-sparks-more-interest-hong-kong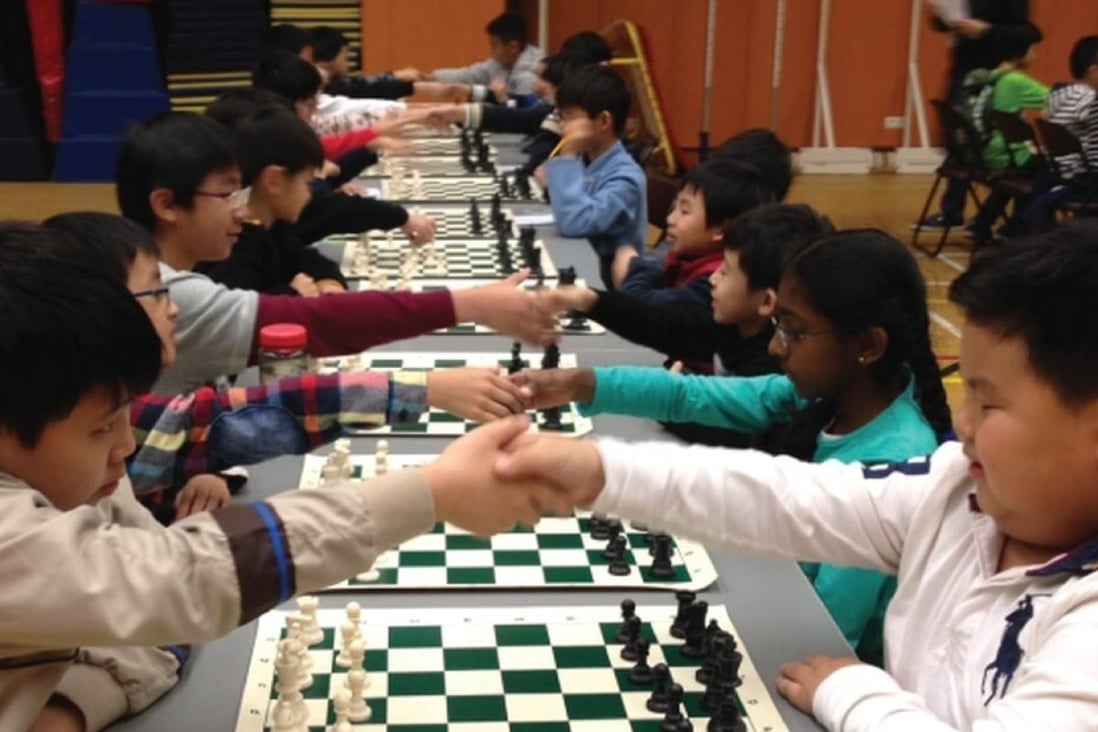 Young players shake hands before the start of a chess tournament in Hong Kong. Photos: ActiveKids
Chess in Hong Kong is thriving and successful Netflix show The Queen's Gambit can only enhance interest in the game, according to Grace So, the founder and CEO of ActiveKids Hong Kong.
The Chess Academy, which is part of the ActiveKids set-up, boasts two grandmasters who are coaching Hong Kong's next generation of chess players: Colombian Andres Gallego and Spaniard Manuel Gomez. Along with a team of World Chess Federation-approved coaches, they provide programmes to schools and also conduct classes at their centre in Kennedy Town.
"Although Covid-19 has restricted a number of on-site activities, we at The Chess Academy have put in extra efforts to continue developing interest and training for our students via online coaching and tournaments," said So.
"The Hong Kong chess community is vibrant and thriving, but of course, has much room to continue growing. The Queen's Gambit phenomenon has certainly added to the development and interest in the local community as we have received more inquiries into our programmes."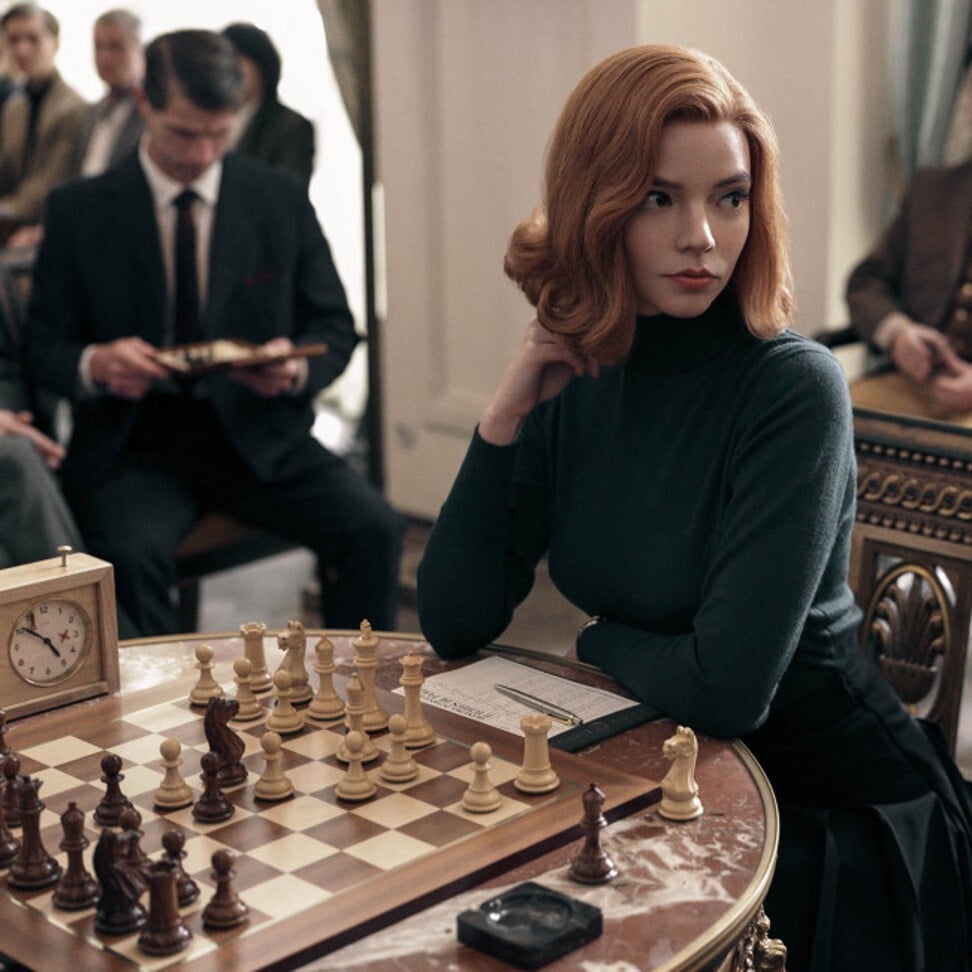 Anya Taylor-Joy in a scene from The Queen's Gambit. Photo: Handout
The Queen's Gambit has clocked more than 92 million views worldwide and tells the story of an orphan girl who goes on to become a champion chess player in the US while in her teens.
So said the academy takes pride in the fact that out of around 1,500 grandmasters around the world, two are in Hong Kong. They organise a number of tournaments including online events, masters leagues, opens and competitions against overseas teams such as Spain and Malaysia.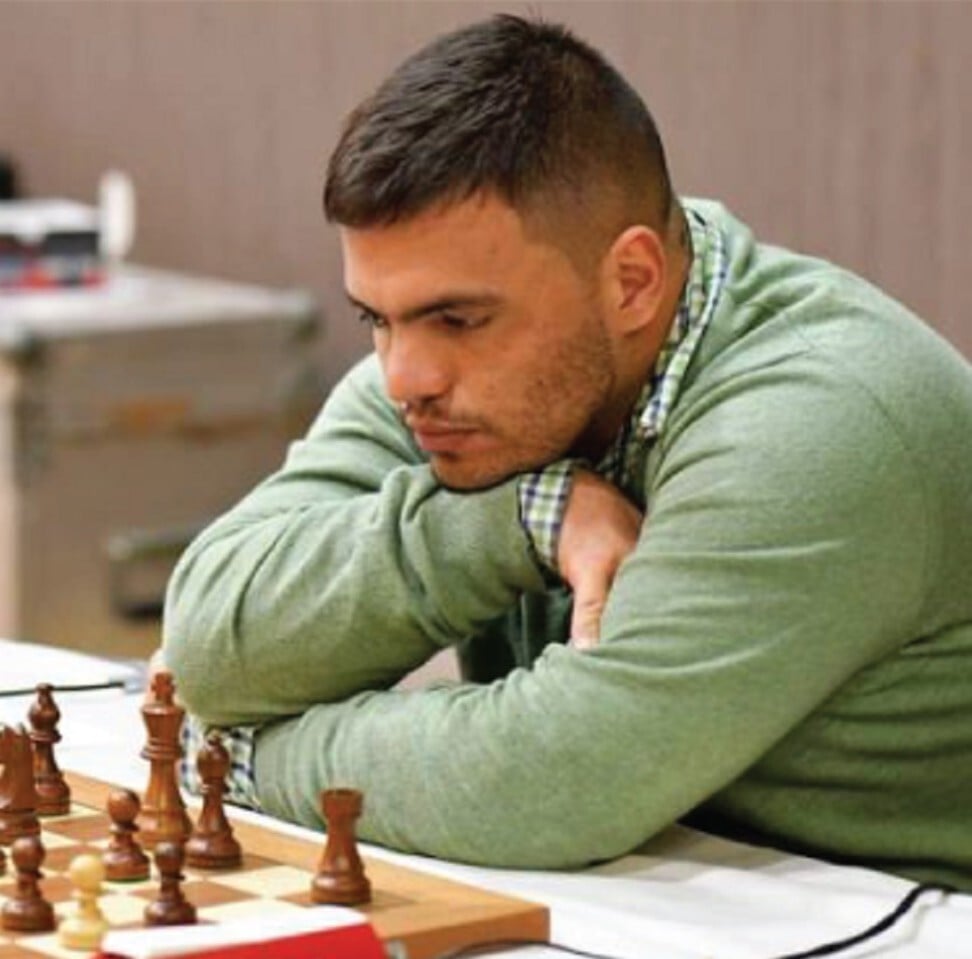 Andres Gallego wanted to be a goalkeeper in his native Colombia before switching to chess at 12. Photo: ActiveKids
Last year, they launched the Asia-Pacific Championships for under-16 players – the biggest online chess club tournament.
Gallego, 32, said he wanted to be a football goalkeeper as a youngster but when he realised he was unlikely to make the grade, he switched to chess when he was 12. Within months he was winning tournaments. Monday Racing Newsletter By submitting, you consent to receiving marketing emails from SCMP. If you don't want these, tick here By registering, you agree to our T&C and Privacy Policy
He was a Colombian national champion in three age groups and became a grandmaster in 2018. He said interest in chess among local youth was rising and he had high hopes of a first-ever Hong Kong-born grandmaster.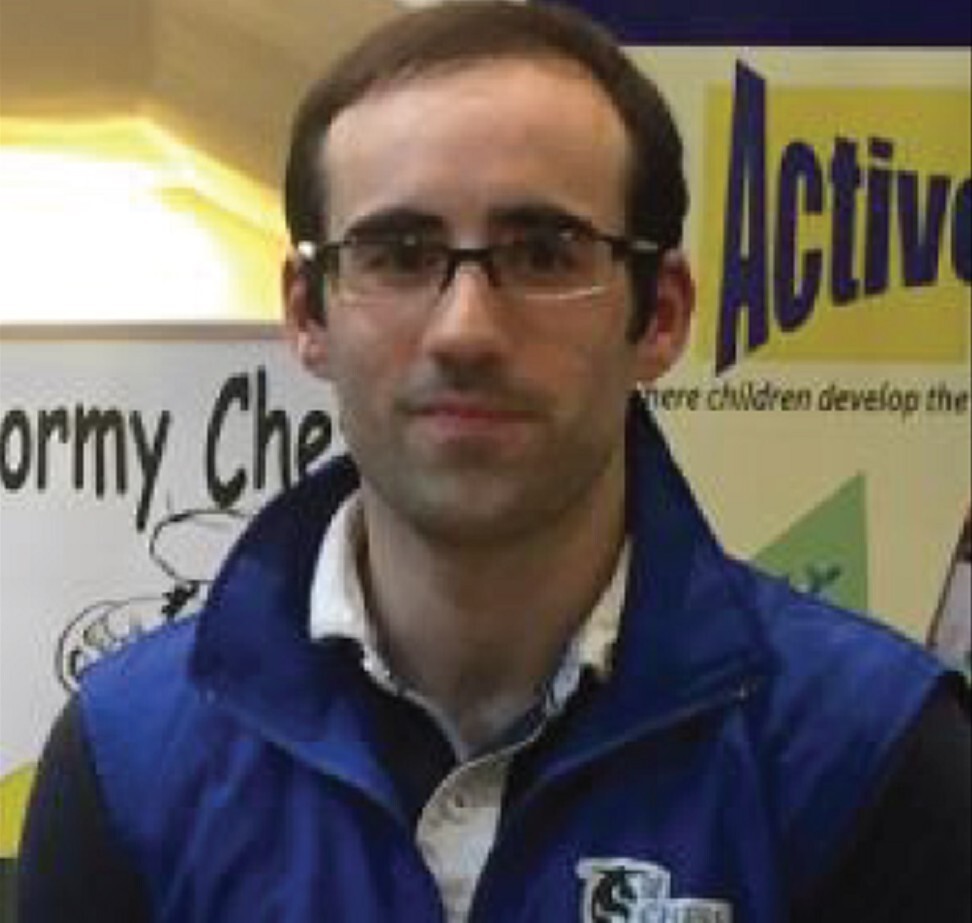 Manuel Gomez has been a grandmaster since 2019 and has taught in Hong Kong for more than five years. Photo: ActiveKids
"Probably in Hong Kong we will see a grandmaster some day in about 10 to 15 years," said Gallego, highlighting the "dedication of the kids and the programmes that we have".
He also referred to an "interesting collaboration" between China and Hong Kong, where the "has more than 50 grandmasters, especially among the women".
Gomez has been a grandmaster since 2019 and has been coaching in Hong Kong for five years. He shares Gallego's enthusiasm for the future of chess in the city.
"When we go to all the competitions for kids in Hong Kong, we see a lot of talent," said 31-year-old Gomez. "We talk to them and some of them come to our academy.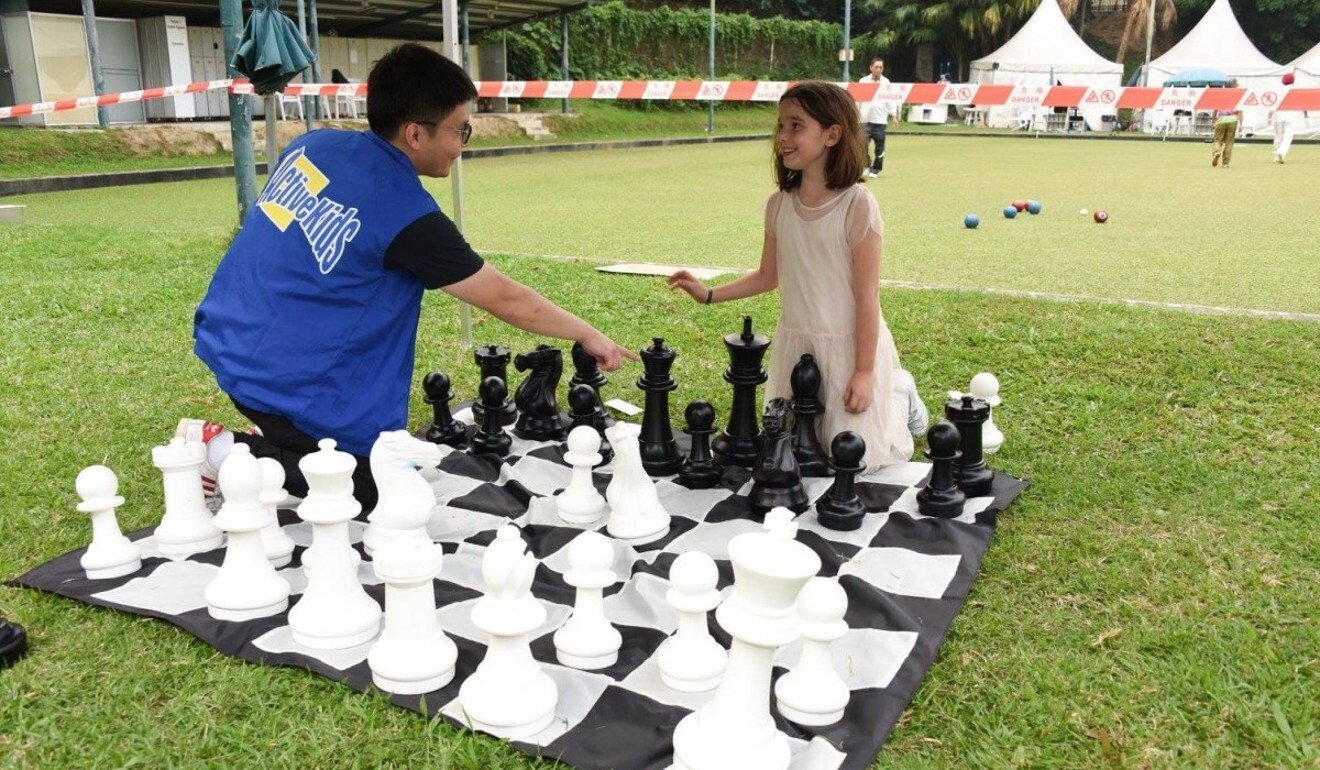 A giant chess board is set up on the grounds of a local club in Hong Kong. Photo: ActiveKids
"A good thing about Hong Kong's education system is that they see the benefits of chess and competition between students. Apart from physical sports, chess is one of the many things kids can do in Hong Kong.
"I think to be a world-class player, though, they should go abroad and play against top players from other countries. In Hong Kong, we can see the best players are very young. Some of the kids can compare to some of the best in other countries and we hope they will become grandmasters."
The academy was formed around 14 years ago with So at the forefront. At the start, it was difficult to find players but So decided to tap into the school market.
Dozens of youngsters take part in a chess tournament in Hong Kong. Photo: ActiveKids
"We now have 60 different schools," she said. "Most of them are ESF schools and many of the international schools, along with local schools such as St Paul's, DBS [Diocesan Boys' School], DGS [Diocesan Girls'] and those kinds of institutions.
"We really want to expand into the local market and government schools. We haven't gone there yet but it's something we want to pursue in the future," said So.